About Triandos Chiropractic and Acupuncture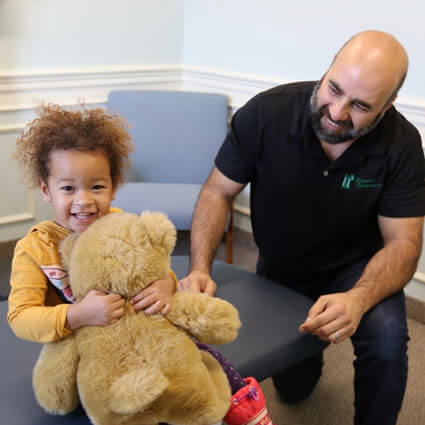 Since he opened Triandos Chiropractic and Acupuncture in 1998, Dr. Nick Triandos has had one simple mission: to get people as healthy as possible. "We want to get you back on track so you can live your life and not have to worry about anything else," he said.
We offer chiropractic care, acupuncture and sports chiropractic to provide patients of all ages with a spectrum of options to help them heal.
Providing Honest Care
You can have the confidence knowing that we are always here for you. "Honesty guides the way I practice and I always want to be as honest with patients as possible and tell them exactly what to expect," added Dr. Triandos. Patients are then always encouraged to make their own choices.
"I love what I do and enjoy coming to the office; I can't imagine doing anything else," said Dr. Triandos.
What Sets Us Apart
Here are some of the ways our chiropractic office is different from other medical offices you may have been to:
No wait policy
Friendly and courteous staff
Professional but comfortable environment
Large private treatment rooms
Convenient location
Secondary evaluations
Most insurance accepted (we take care of the paperwork)
Some Patient Success Stories
We often see runners who can't run anymore because their back or hip hurts. Often, their knee is not set correctly, so we'll correct that problem and rebalance the muscles around the knee and hip. We've had cases of ultrarunners, who can't run a mile without pain. After receiving care, they get back to running 50-100-mile races.
Many weight lifters come in as well for care. Some will have shoulder issues and are unable to bench press half the weight they were doing a week earlier. They may have been told that they need surgery. After getting adjusted, these athletes can return to lifting without pain.
If you're a runner, our goal is to get you back to running; if you're a weight lifter, we want to help you return to the gym as soon as possible. Whether you're an athlete, stay-at-home parent or active senior, we want to help you function better.
Book an Appointment
Contact us today to schedule an appointment. We are here for you!
---
About Triandos Chiropractic and Acupuncture | (703) 548-5600