New Patients at Triandos Chiropractic and Acupuncture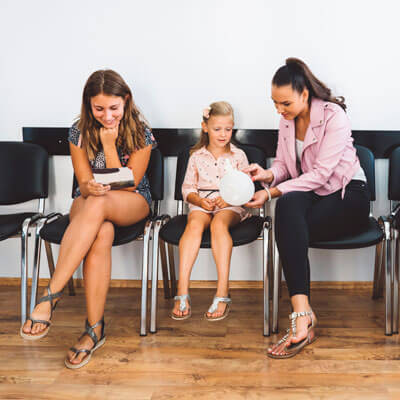 Welcome to Triandos Chiropractic and Acupuncture! Our friendly and upbeat practice is the ideal place to begin your journey to pain-free living and optimal health.
How to Prepare
To save time, we recommend that you complete the new patient paperwork in advance. If possible, please wear comfortable clothes such as shorts and a T-shirt. If you're coming from work and can't change, that's okay. We can work around what you come in with.
PAPERWORK

Our One-Visit Process
If you're in pain, you don't want to be told you'll have to come back the next day for relief. That's why we do everything we possibly can on the first day. Here's what you can expect:
You'll have a consultation with Dr. Triandos to discuss your health-related problems and concerns as well as potential treatment options. He will describe everything that you need to know.
Before you leave, we will give you instructions to help promote healing. These could include applying ice or heat, avoiding certain activities or performing exercises or stretches.
Please allow 40-60 minutes for this first appointment. Our team will review financials with you at this visit, so you know upfront what the costs of your care will be.
Do I Have to Go Forever?
Many think that once they start going to a chiropractor, they must go for the rest of their life. It's always your choice if you want to continue care. Consider this: you go to the dentist twice a year to maintain oral health, so why not consider getting maintenance adjustments to keep your spine in tip-top shape?
Regular Visits
When you come in for regular appointments, these visits are only 10-20 minutes in length allowing you to get the care you need and get back to your day.
Book a Free Consultation
Wondering if chiropractic care could benefit you? Contact us today to schedule a free consultation.
CONTACT US
---
New Patients at Triandos Chiropractic and Acupuncture | (703) 548-5600